Consistent intake of the Scriptures is a key component of our spiritual growth as a disciple of Jesus.  But as we read the Bible we must guard against reading it in rote fashion.  We must learn to slow down and really read what God is saying to us.  To that end here is some wisdom from John Piper on how you and I can read the Bible for ourselves.
How to Read the Bible for Yourself| Desiring God
When John Piper sits down to read the Bible, how does he sees the things he see? Here he gives us three steps to understanding and applying every passage in God's word. How to Read the Bible for Yourself| Desiring God
Next up is a brief article written by John MacArthur that gives some practical tips to keep in mind as your read and study God's Word.
Elements of Productive Bible Study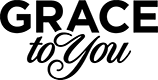 By now, we can agree that God's Word is the foundation of our spiritual growth. But how do the words on the pages of Scripture translate into greater godliness and deeper sanctification in the lives of God's people? To help you get the most from God's Word, I want to highlight some key elements of productive Bible study. The first one is simple—we have to read it.  Elements of Productive Bible Study: Read
Finally, if you would like to go even deeper in learning more about reading and studying the Scriptures you may want to pick up a copy of "From the Mouth of God".  I've published an excerpt from the book below.
An excerpt from "From the Mouth of God" by Sinclair B. Ferguson
The cord in the story of Rahab? It was a cord. She was not saved because the cord was scarlet, or because it represented the blood of Christ, but because she placed her destiny in the hands of the covenant God of Abraham, Isaac and Jacob and threw in her lot with his covenant people. He is indeed the God who promised to send Christ and to bless the nations of the earth through the seed of Eve and Abraham. But had the cord been green, or even black, it would have made no difference to its 'meaning'. But because it is scarlet, by association of ideas it has come to be understood as symbolic of the blood of Christ. Colour association is, however, an unreliable principle of interpretation.